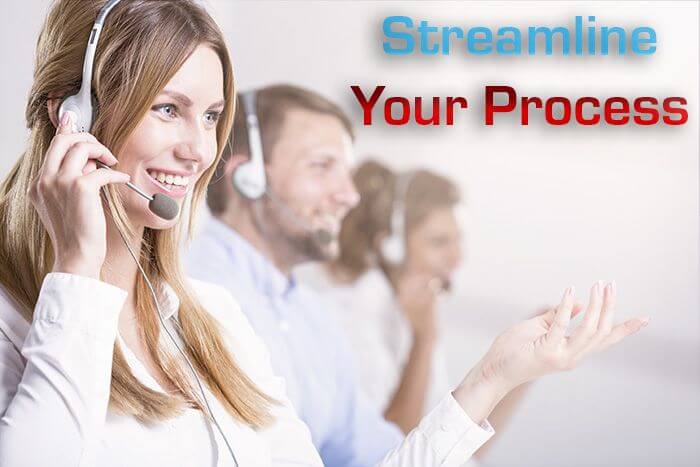 Help your customers reach the right person, department, or information – 24 hours a day.
JUST ONE NUMBER
Auto Attendant lets you consolidate multiple offices with one phone number
WORKS 24 HOURS A DAY
Auto Attendant works as your virtual receptionist 24 hours per day, 7 days per week
INCREASED SATISFACTION
Your customers area quickly routed to the right person, department, or information
THE ELEVATE AUTO ATTENDANT
The Elevate Auto Attendant allows inbound calls to be greeted, presented with routing options, then transferred – automatically – without going through a physical telephone operator or receptionist.
Auto Attendant greets callers with a set of options that correspond to keys on the telephone keypad. It can:
Dial by name or by extension

Route calls to specific people or groups

Route calls to user voicemail

Route calls according to business hours

Provide outgoing recorded information
ELEVATE AUTO ATTENDANT FEATURES
Automated Menus

Submenus

Day/Night Routing
Customizable Greetings

Call Routing Override

Easy Web Administration
Hunt Groups
Empower Your Sales and Support Teams with Intermedia Hunt Groups.
The Elevate Hunt Groups distributes calls to a group of users/agents, either at the same time, or in a specific order. If all agents are busy, Intermedia Hunt Groups plays recorded greetings to callers and places them into a hold queue for the next available agent.
Elevate Hunt Groups:
Helps to route calls to organized departments such as sales, customer service, or technical support

Provides recorded feedback to callers (greetings)

Automatically connects callers to the next available agent when all agents are busy with calls

Provides detailed call reporting for administrators and managers

Allows agents to easily log in and out of the group
ELEVATE HUNT GROUP FEATURES
Multiple Greetings

Customizable Ring Order Methods

Max Callers on Hold setting

Configurable timeout behavior