Note: If you have recently updated the firmware on your iPhone, turn off your device and then turn it back on. Failure to do so will not allow you to successfully connect to Exchange with the settings below.
In the main screen, select Settings.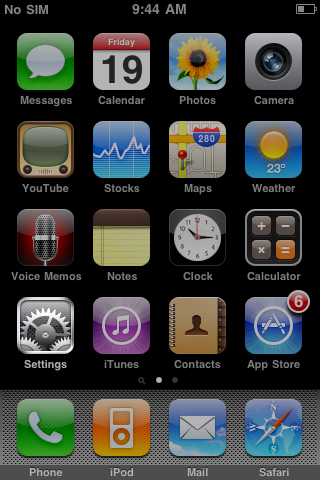 Select Mail, Contacts, Calendar.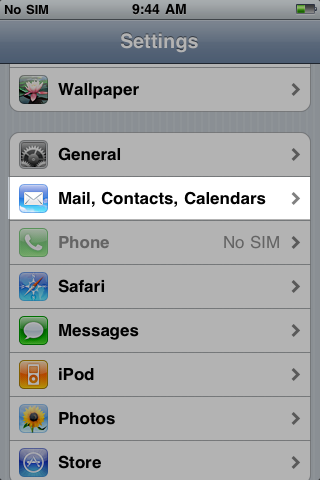 Press on Add Account.
Select Microsoft Exchange.
Enter your hosted Exchange email address in the Email address field, leave the Domain field blank, enter your main email address in the Username field, your Exchange account password in the Password field and then press Next.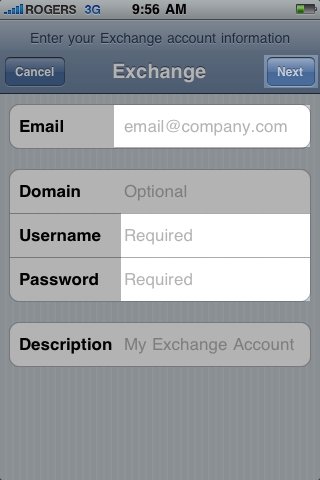 In the Server box, enter webmail05.mycloudmailbox.com and then press Next.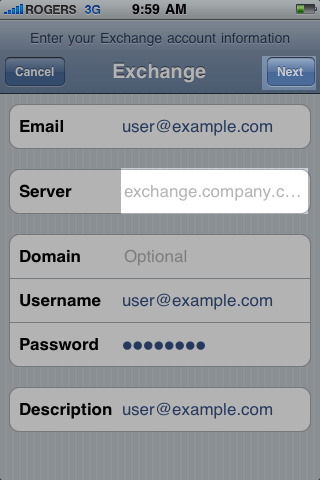 On the next screen, select Info to synchronize with your Exchange account and then press Done.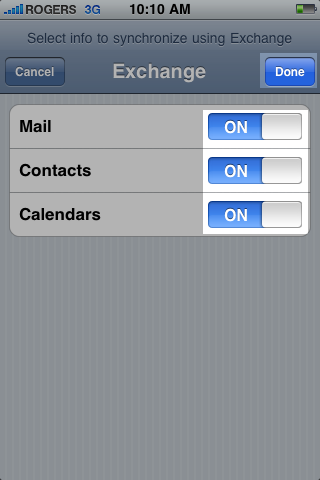 You will find yourself back to the Mail, Contacts and Calendar default screen. You may adjust your mail settings according to your preferences.